Choose IoLab Design Ligth sculptures
– Proprietary interface on
 protocol, consisting of 8 separate controllers (circuit up to 8 different types of LEDs).
– Use of Bluetooth low energy technology in an eco-design approach.
– Wireless network through an intelligent meshing of units (auto-detection). In its control, each element is both independent or integrated into the group(s), with the possibility of additions and removals without disruption of operation.
– Easy to install, simple to use and with great possibilities of evolution and integration for new peripherals such as: motion detectors, ambient light sensors or voice control.
– Compatibility with all IoLab Drive –
– EnOcean partners (wireless and battery-free switches). Possibility of integration in home automation systems.
– High-end interface, several programming levels, simple for residential use or advanced for professional use. Application for smartphones, tablets and connected watches or dedicated remote control.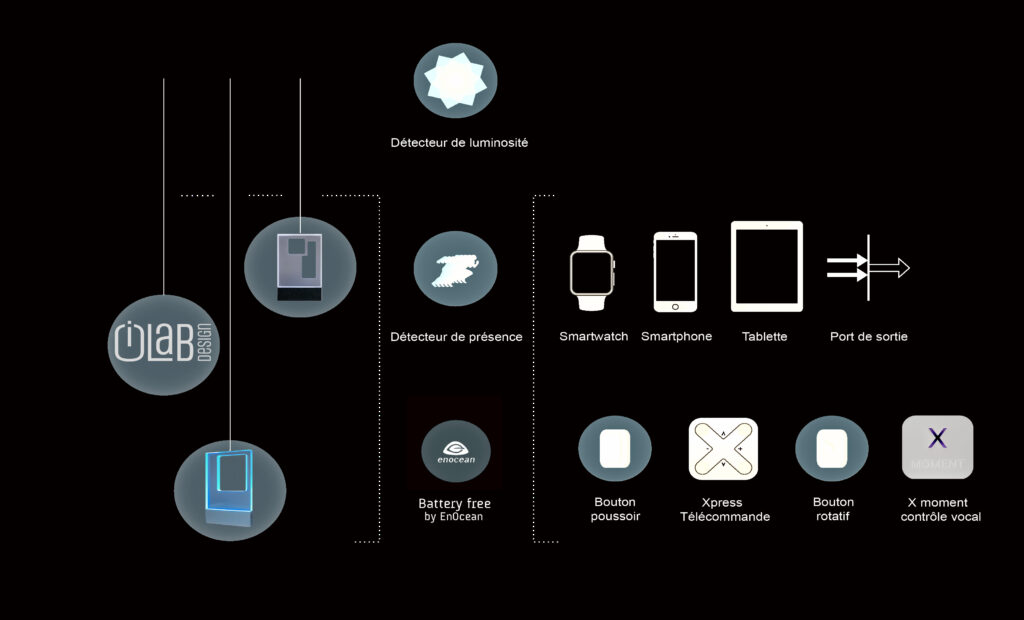 – Cloud service, configuration backup and recall, remote updates and solutions.
– Reactive and efficient technical support.
– Durability of products and their technologies.
We offer a development service for the creation of unique models, to enhance a brand or for a taste of originality. This research is based as much on the plastic aspect of the objects as on the quality of light diffusion.